Tyler Douthitt
Gold Head Coach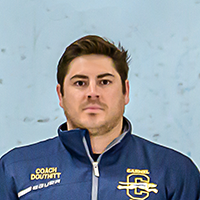 Coach Tyler "Taz" Douthitt is entering his ninth year with the Carmel Icehounds organization and this season marks his first year as the head coach of the Carmel Gold team after serving three years as the Carmel Blue head coach. Taz has been a critical part of the coaching staff and contributed to 4 State titles in his four seasons with Carmel – Blue 1A (2014), Gold 5A (2015), Blue 2A (2016) and Gold 4A (2016). Coach Douthitt transitioned to head coaching positions for the 2019-20 season & continues to serve as the Goaltending Coach for both teams. Coach Taz grew up playing for Coach Desmond playing at both the AA and AAA levels as a part of the 92 Checkers/Racers, winning the CSDHL league tournament in 2007. He played high school 3 years for Lawrence, as the starting goaltender for all three years while attending Scecina Memorial High School.
Brad Minnick
Gold Assistant Coach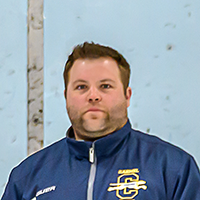 Brad Minnick is entering his tenth season with the Gold team coaching staff. As a member of the Gold team staff, Brad has been a critical part of eight Hoosier League titles and two Indiana State Championship teams. During his time as a player in the Carmel program, Brad won three consecutive state championships. In addition to his success with the Carmel Icehounds, Brad was a part of two teams that made a deep run in the National Championship tournament for the Indianapolis Checkers and Racers. Following his high school career, Brad played three seasons at Indiana University. Brad currently lives in Whitestown with his wife, Alyssa, their daughter, Riley and son Kayden. Brad is a middle school teacher at Paramount School of Excellence in Indianapolis.
Tyler Rhodes
Gold Assistant Coach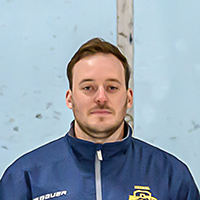 Coach Rhodes was born and raised in Fishers, IN where he grew up playing in the Racers & Checkers youth programs. Coach Desmond was one of his very first ravel coaches. Coach Rhodes was the captain of the '93 Central State Indy Racers team that was Runner-Up in the National Championship in back to back years. In High School, Coach Rhodes played for HSE "A" for 3 years where he won 2 5A Championships. After HS he went to college at John Carrol University in Cleveland, OH where he played hockey and studied Kinesiology and Entrepreneurship. He served as a captain of the JCU team as a senior. Coach Rhodes is still playing men's league hockey and will hopefully never stop playing! This is his third year coaching and he is very excited to give back to the hockey community what he has learned from previous coaches and also continue to learn from the men and women he is now coaching on Carmel Gold.
Connor Minnick
Goalie Coach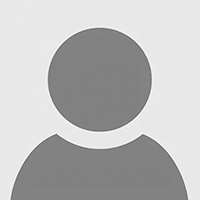 Coach Minnick is starting his third year as goalie coach for the Carmel program. He has assisted in the development of two goalies from Blue to Gold and has been a consistent presence for the goaltenders the last three years.
Coach Minnick played for the Carmel program for three years from 2012-2015. Through those years he was the starting goalie for teams that won three Hoosier League titles and a 5A state championship over Culver in 2015. Before high school he played both for the CSDHL Racers teams and the AAA Jr. Ice. He also, played for Team Indiana his junior and senior seasons and went on to play five years of ACHA DIII hockey at IU.
Nick Robbearts
Blue Head Coach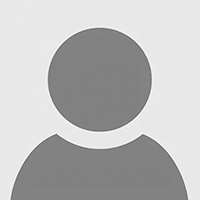 Coach Robbearts was born in St Louis, MO. He moved to Indianapolis in 2005 and started a career in Insurance. He owns The Chase Insurance Agency. During his time in Indianapolis, he started private skating and skills lessons, amassing over 20 kids at one point. His love for coaching started then and he would go on to coach with the Perry South Stars as head coach for 2 years.  Coach Nick has either played hockey or has been on the ice his entire life. He still plays men's league today in multiple leagues. He grew  up playing through all the levels in Missouri Hockey (Mid-States) A, AA, AAA for the St. Peters Spirit. High school hockey was the most memorable and impactful. Playing all 4 years of Varsity hockey at Fort Zumwalt South being Assistant Captain for 3 of those years. Coach Nick's goal is to give back what he has learned from his experiences and teach the game the way it was taught to him.  He looks forward to joining the Carmel Ice Hounds and can't wait to get started!